Exhibition-slash-research in MYRA Culture Center is dedicated to the production of crystal glass.
It is one of the stages of our ongoing interest in this material: over the years one-off experiments with crystal glass have grown into an important area of our work.
The need for research has appeared to sum up this journey and to tell about unique crafts of Vladimir region. This is how this exhibition happened, created together with MYRA Creative Community and Gus-Khrustalny Crystal Factory.


Exhibition's cheeky title reflects the duality of working with this material. Polished crystal glass shines brightly but there's a lot of hard and tedious work behind the glamour. Every stage of crystal glass-making resembles magic, even alchemy, while finished objects look so ethereal and fragile as if they were created from air.
The exhibition unites two different approaches. We are both craftsmen who are looking for inspiration and researchers who try to join the dots between crystal piece, fine art and architecture. Gus-Khrustalny Crystal Factory has helped with the practical side: they have prepared a crystal object in different stages, illustrating the steps needed to produce one crystal glass piece.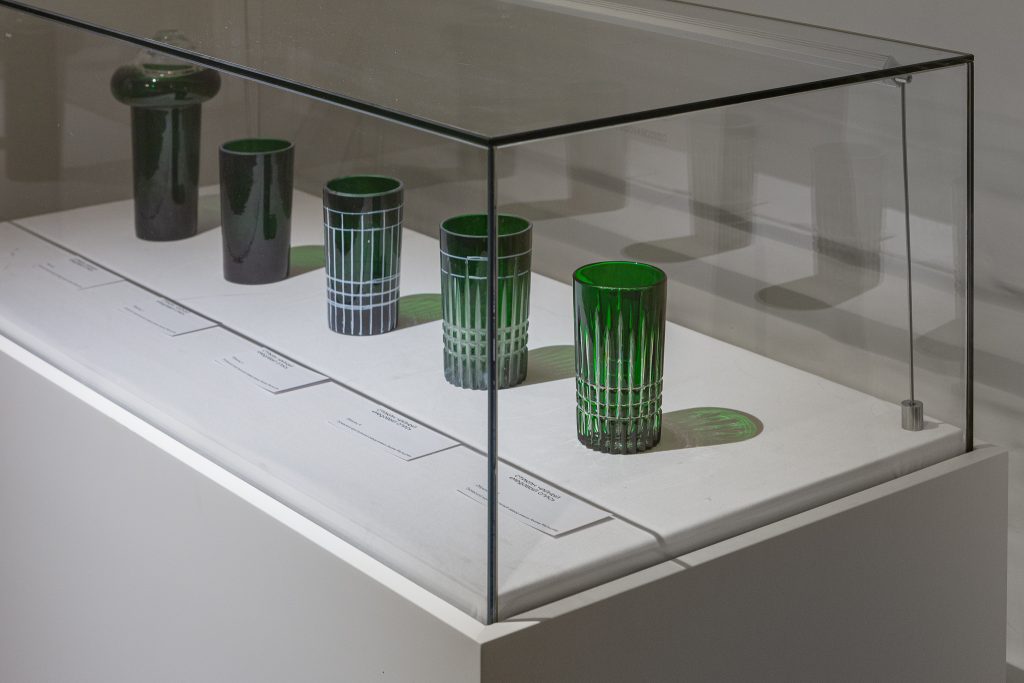 The journey of a piece from blowing to polishing is a map to exhibition for viewers.
Visual impressions and associations from MYRA Collection illustrate these stages. The collection is based on visual connections — viewers and researchers can draw their own conclusions while observing it.
In creating this exhibition we have applied MYRA's approach to collection, pairing art with glass development process.
Exhibition design is deliberately minimalist — we wanted to make the exhibits, both arts and crafts, shine as brightly as possible. Wooden hanging fixtures are balanced with flowy scrolls of paper for explications, which are draping loosely on the floor.
All solutions can be repurposed for center's new exhibition projects — it reminds of the way in which crystal glass can be melted to be reborn into a new item.

Exhibition closes on a dazzling note. Table with in-built lightbox is a showcase that presents works of crystal glass-makers of Gus-Khrustalny Crystal Factory.
Works from MYRA collection accompany crystal items. The unexpected pairing of arts and crafts suggests a new outlook on the common things.