The universal reading room is a floating overturned barrack in which the gable roof becomes an auditorium. The visitor enters an open 'under-house' space, where columns are scattered like trees in a forest, refusing to set a rhythm for the objects between them.
The ground floor thus becomes peacefully ordered chaos. The reception, tables and bookshelves are placed seemingly at random among the forest of columns. A ramp leads to the auditorium through the ridge of the gable roof. Gravity is overcome, we enter a space without a ceiling.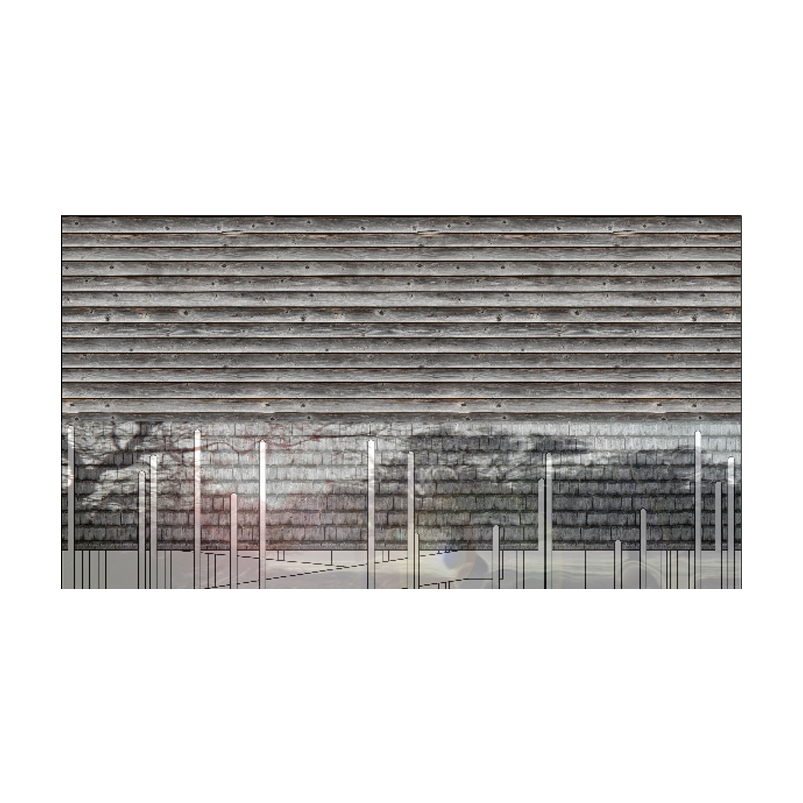 The walls of the auditorium are clad in mirror Perspex panels, which endlessly reflect the sky and inner meditative space.